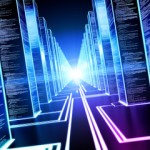 MAT Systems is a database design company with over 17 years of experience in bespoke database design and software solutions.
Whether you are looking for a small stand-alone database application, a multi-user networked solution for a larger company or a web-based solution that can be accessed from anywhere in the world we can provide a solution tailored to your exact requirements.
All of our database/software applications are designed to be scalable, so that they can grow with your business. And all come with full support.
Affordable Solutions – A detailed analysis is carried out on your requirements to ensure that an accurate quote is prepared prior to any project to ensure you know exactly what it will cost – there will be no hidden costs or nasty surprises.
Save Time & Reduce Costs – A bespoke database/software application will greatly increase your company's efficiency and productivity as they are designed to fit in with the way your company works. You and your staff will be freed from time consuming, repetitive and mundane tasks, enabling you to concentrate on the more important job of running your business
Tailored To Your Needs – Your business is unique and as such you need a database/software solution that is tailored to your needs which gives you maximum control of your data when and how you need it. All of our database/software solutions are designed and built specifically for our clients. As such, you get a system that exactly meets the needs of you and your business, rather than trying to find a best fit, 'off the shelf' package
Easy To Learn & Use – No need to spend valuable time and money on training courses so that you can get the most out of your new software quickly. It needs to be intuitive, easy to use and work for you. Our solutions are designed to help you and your staff quickly and easily manage your data, regardless of your level of IT proficiency. They are all designed to be clear and easy to use, without the need for expensive training.
Call +44 (0) 1962 774291 to learn more about our bespoke database design and custom software solutions.
We do also offer a range of Ready Made Software Solutions including Contact Management, Booking Management, and CRM Software.